JOSE MORALES BOXING ACADEMY
LOCK DOWN YOUR SKILLS.
4 WEEK TRIAL PACKAGE
NO OBLIGATION.
AVAILABLE IN PERSON OR VIRTUALLY.
INCLUDES:
Fundamentals Class
4 Weeks of Unlimited Training
Jump Rope
Hand Wraps
Bag Gloves
We offer a variety of programs, styles, and classes for members of all ages.
youth program
Our Youth Program is offered to ages 8 + with classes available 6 days a week. We is focus on developing young boxers with strong social, independent, and leadership skills. Every quarter we sit down with parents and review the progress, working together to provide the best environment where your child can thrive. Our training sessions are closed practices where no spectators are allowed to watch. 
adult program
Our adult classes take place daily and offer a collaborative environment where you are exposed to boxers at all levels, allowing you to get the full experience. These classes provide the opportunity for you to push your capacity and challenge your fitness level. We focus everyday on targeting a different muscle groupand our coaches make sure you are meeting your goals regardless if it's fitness or boxing related. 
warrior program
Our Warrior Program is a multi level program available to those who want to take boxing more seriously. If you're interested in competing, this is the program for you. Each individual is evaluated and challenged to push their boxing skills to the next level. Watch our video on the services page to learn more about how this exclusive program works. 
MISSION: TRANSFORMATION
"We want to help you grow a better version of yourself-in mind, body and soul. We're here to motivate the hopeless. We're here to give when the opportunity presents itself."
– Jose Morales, Owner.
Get top-quality JMBA apparel, gear and equipment delivered to your door.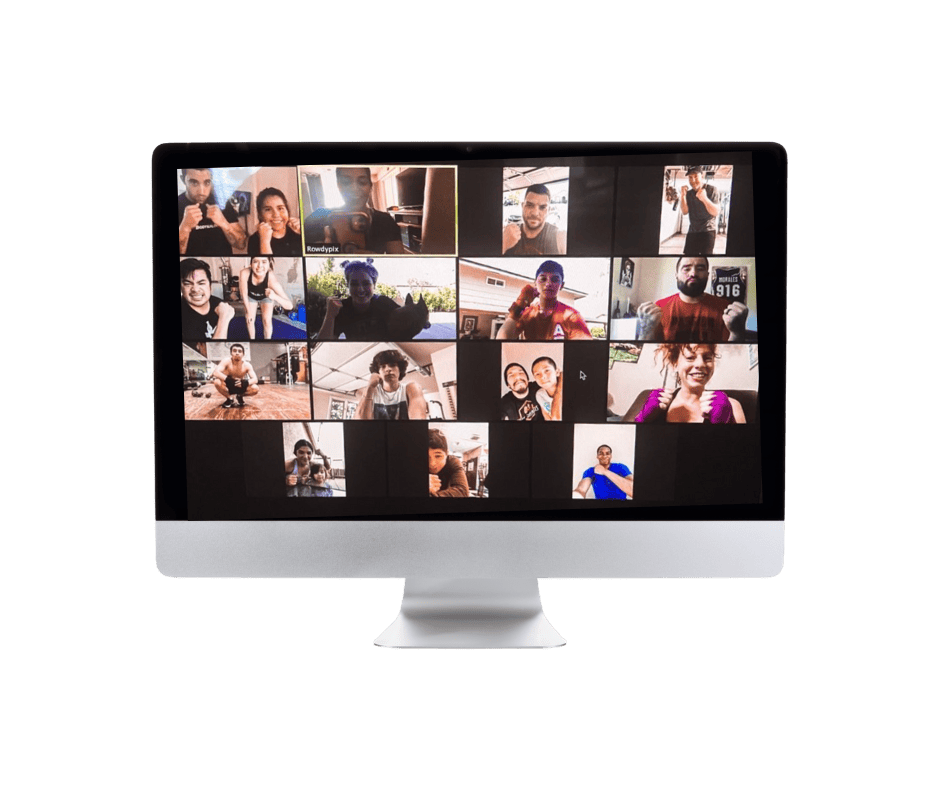 With the lasting impact of COVID-19, we have expanded our classes and are now offering virtual boxing classes. These classes are live streamed, where one of our professional coaches guides and corrects you, as if you were training at the gym.
"I have been to many different gyms but they are nothing like Jose Morales Boxing Academy! One of my favorite things is that when you go there, it is such a welcoming environment. The coaches and staff always greet you and the people around are very motivating. My son also attends their Warrior Program and I have seen a big improvement in his attitude and confidence. I highly recommend JMBA!"
"The trainers here are great. There is always a variety in what we learn and practice. My wife and daughter also train here and feel the same way! My first day I thought this may be too intense for me, but they let you work your way into the program and help you every step of the way. Even when I returned from surgery they modified my work outs to accomodate me. I will continue to come here as long as I can get around."
"Best fitness environment out there! I don't waste my time with any other gym because I am always challenged and getting results with Coach Jose, David, and Nacho. Every person I have brought with me to try out their Group Boxing Class, love it! Whether you are trying to learn the art of boxing, lose weight, or stay fit, Jose Morales Boxing Academy will help you accomplish your goals."
JOSE MORALES PODCAST
SEASON 2 OUT NOW!
Our founder Jose Morales went from dish washer to janitor to mechanic to service manager to CEO of Jose Morales Boxing Academy. He shares his knowledge through conversations with local successful people from different backgrounds.
Follow us on Instagram to see what we're all about.
Sign up for our newsletter to receive promotions and news about JMBA.
JOSE MORALES BOXING ACADEMY
Visit Us
10600 Industrial Ave. #150
Roseville, California 95678
Call Us
916. 774.2696
(BOXN)
Email Us
Info@TheBoxingAcademy.net