JOSE MORALES BOXING ACADEMY
"Welcome to the Jose Morales Boxing Academy. Here, we are revolutionizing boxing. Since opening in 2016, we have implemented a structure that allows all ages and levels to improve their fitness, health and boxing skills. We did this by creating an environment that allows both professional, amateur, and recreational boxers to workout in the same ring. We are a tight-knit, diverse community of members that are eager to help and support eachother.
At The Jose Morales Boxing Academy, we're more than just a boxing gym. We're a family. WELCOME!"
-Jose Morales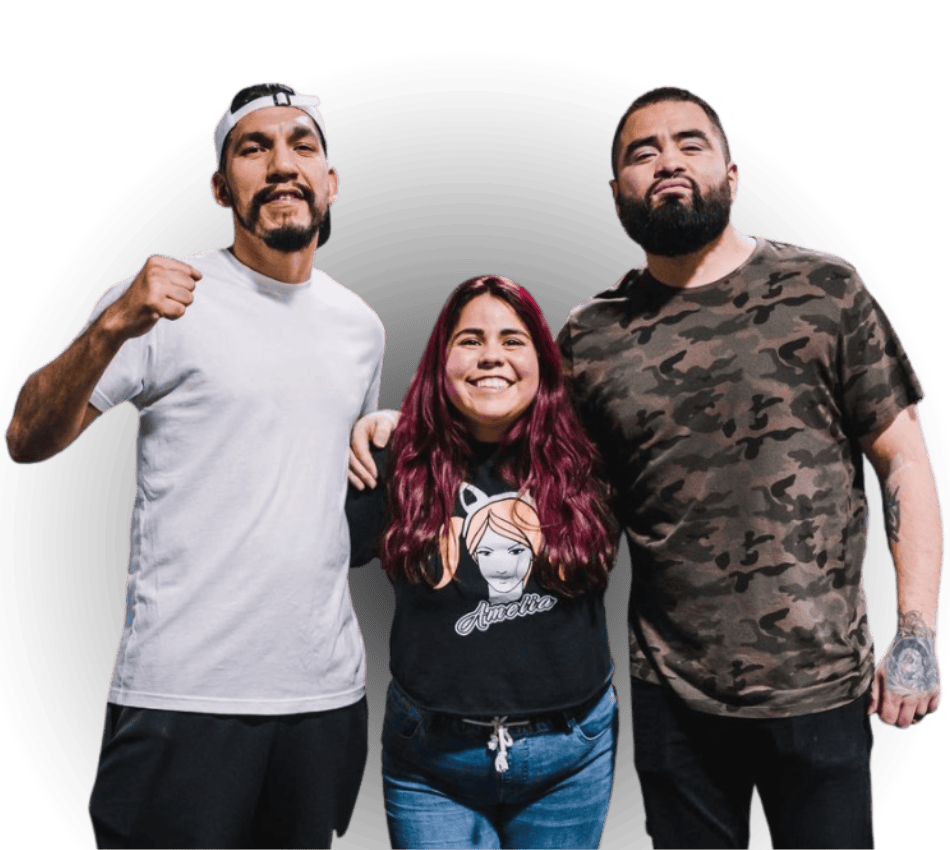 WHAT WE OFFER
We have programs for both children and adults, those looking to get fit, box recreationally, or compete at amateur or professional levels. We offer both group lessons and one-on-one training. Our competitive boxers work within the Warrior Program, a tiered system that allows them to advance their mind and skills.
IMPROVE SKILL AND MINDSET
"We want to help you grow a better version of yourself-in mind, body and soul. We're here to motivate the hopeless. We're here to give when the opportunity presents itself."
– Jose Morales, Owner.
"I have been to many different gyms but they are nothing like Jose Morales Boxing Academy! One of my favorite things is that when you go there, it is such a welcoming environment. The coaches and staff always greet you and the people around are very motivating. My son also attends their Warrior Program and I have seen a big improvement in his attitude and confidence. I highly recommend JMBA!"
"The trainers here are great. There is always a variety in what we learn and practice. My wife and daughter also train here and feel the same way! My first day I thought this may be too intense for me, but they let you work your way into the program and help you every step of the way. Even when I returned from surgery they modified my work outs to accomodate me. I will continue to come here as long as I can get around."
"Best fitness environment out there! I don't waste my time with any other gym because I am always challenged and getting results with Coach Jose, David, and Nacho. Every person I have brought with me to try out their Group Boxing Class, love it! Whether you are trying to learn the art of boxing, lose weight, or stay fit, Jose Morales Boxing Academy will help you accomplish your goals."
SEASON 3 OUT NOW!
Our founder Jose Morales went from dishwasher to janitor to mechanic to service manager to CEO of Jose Morales Boxing Academy. He shares his knowledge through conversations with local successful people from different backgrounds.
lost? follow us
Keeping in touch with our community is crucial. Follow us on Instagram to stay in the loop.